SERVICES
---
All our services are open to the public. We do not require a membership fee or any affiliation with Tanjong Puteri Golf Resort.
We boast the lowest price for horse riding in Johor, for the best quality service and excellent experience!
We recommend that you email us or call us at least 1 day in advance to make reservations to ensure that we give you our full attention and best service.
20 MINUTES FUN RIDE
RM50 NETT/PAX
FUN RIDE (ONE ROUND PADDOCK)
RM10 NETT/PAX
COUPLE JUNGLE TRAIL (1 ADULT + 1 CHILD)
RM150 NETT/ COUPLE
JUNGLE TRAIL
RM100 NETT/ PAX
HORSE RIDING LESSON
(8 SESSIONS X 45 MINUTES)
RM800NETT/ PAX


HORSE RENTAL (WEDDING/PHOTOGRAPHY)


RM250 NETT/ 1 HOUR / HORSE (In Stable)
SUBJECTED TO VENUE/ HORSE (Out of Stable)

10 DAYS IRAN HORSE RIDING (5 - 10 PAX)
Includes Transport, Accommodation & Air Ticket
PRICE IS SUBJECTED TO SEASONAL CHANGES


2 DAYS 1 NIGHT PACKAGE. Min. 2 pax




RM750 NETT /PAX (Weekend, Eve & On PH 3-4 PAX)
RM675 NETT /PAX (Weekend, Eve & On PH > 4 PAX)
RM625 NETT /PAX (Weekday 2-4 PAX)
RM575 NETT/ PAX (Weekday 5-10 PAX)
2D 1N Package inclusive of:
* 1 Luxury night accommodation* in Tanjong Puteri

* 1 Buffet breakfast per person
* 1 Local lunch per person ( cap at RM 30 per person )
* 1 Native Seafood dinner
* 3 Hour Horse Riding - 1.5h lesson, 1.5h jungle trail

Pick up service to & fro JB Causeway - Amigos Horse Riding available.
We also organize customized overnight packages for you to enjoy horse riding at your leisure. Please EMAIL us for more information.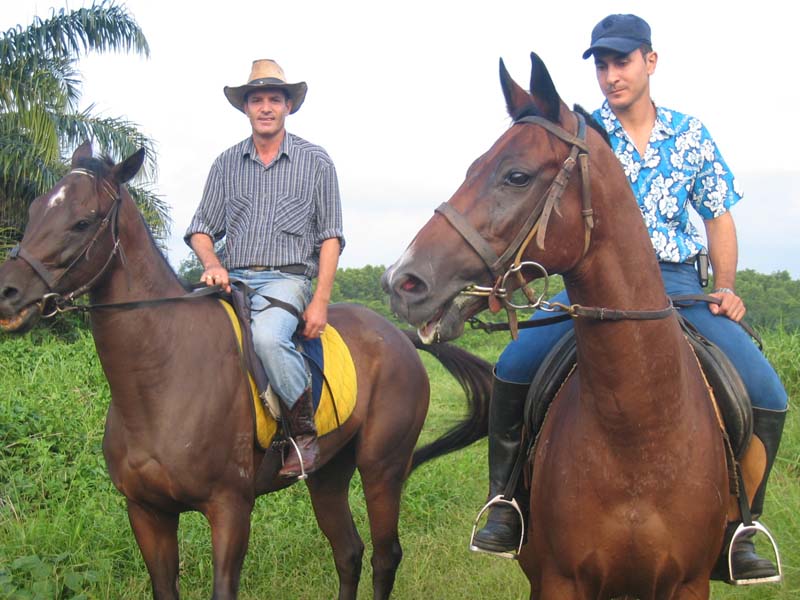 Our trainers on the jungle trail.
Jungle Trail
Our jungle trail takes you into the adjacent oil palm plantation, a wide jungle where you can really relax and feel at ease with nature. Our horses will take you through the jungle, guided by our trainers who will give you background information about the geography. You will walk through unspoiled beauty and serenity till you reach the coast of Pasir Gudang. From the beach, you can view the straits that separates Johor and Singapore and look across to the coast of Singapore. You can also get a vantage view of Pulau Ubin from here. You can choose to linger a moment here to take in the view or continue on your journey through nature on the back of a horse! It is truly a unique experience to behold! Perfect for the one who wants a moment's respite from the hustle and bustle of city life!!
Basic Horse Riding Lesson
All our lessons are customized according to your attitude and aptitude. We emphasize not only on horse riding skills, but also on the handling and caring of horses. We aim to train you to be able to take care of your own horse, should you have the opportunity to own one in the future. Thus, we teach all our students horse handling techniques such as grooming, washing and feeding as well as to be able to recognize horse equipments such as the bridle, rein and stirrups. At the end of the course, we hope that you will be able to master horse riding techniques such as walking, trotting and cantering, as well as be familiar with the care of a horse. If the course is completed satisfactorily as assessed by our instructor, you will be awarded a certificate of achievement.
You are free to arrange the schedule of your lessons according to your own availability, although we recommend that you make an appointment with the instructor by calling at least 1 day in advance. However, you must complete all 8 lessons within 3 months so as to ensure effective instruction.
*One Night Luxury Accomodation
For 2 person, accommodation will be in the Superior room.
For 3-4 persons, accommodation will be in the Dulex room within the resort hotels.
For more than 4 persons, accommodation will in the Villa, with a choice of BBQ or Seafood for dinner.
Please note that cancellation of riding session within a 48 hours prior to appointment time will incur a cancellation charge of 50% of session fee. There will be no make up lesson or time for late arrivals.